The International Federation of Societies of Cosmetic Chemists (IFSCC) is a global federation dedicated to international cooperation in the field of cosmetic science and technology. The IFSCC proposes an international scientific event every fall: a Congress in even years, a Conference in odd years.
This year, Aurélie Asdrubal, XL-Chem PhD student, had the chance to participate in London, last September. She had the opportunity to present her poster: "FORMULATION OF PICKERING EMULSIONS: The feasibility of cosmetic formulations and their environmental impacts".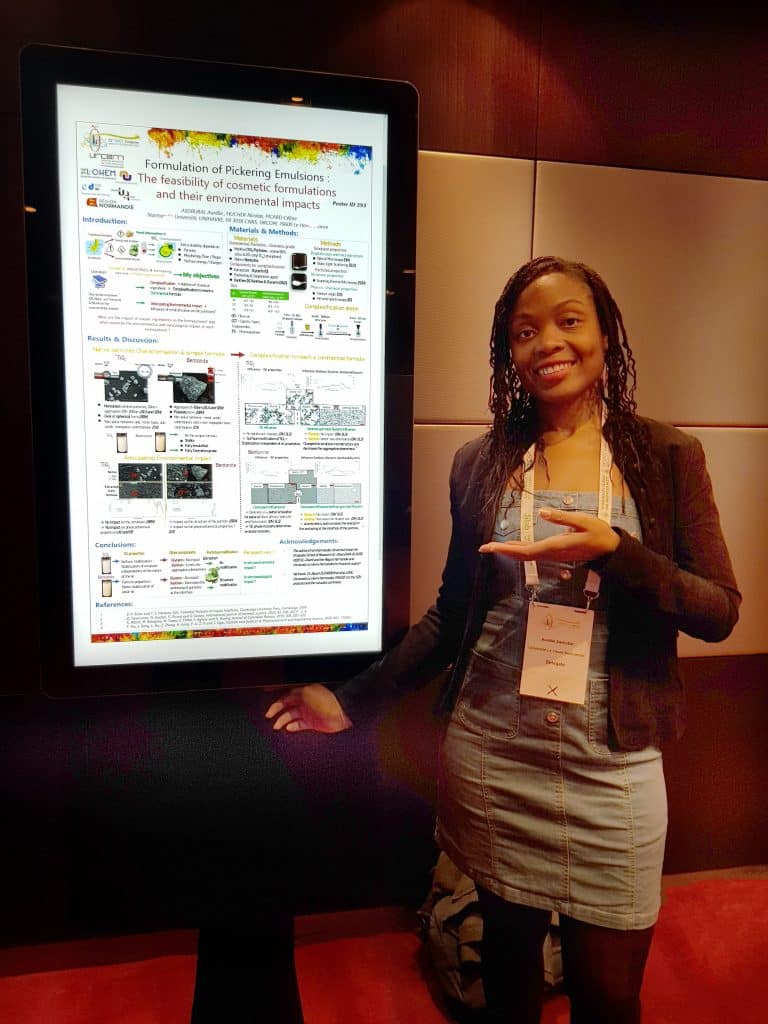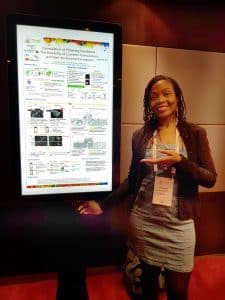 Her participation was entirely financed by XL-Chem.
Back on her experience:
How did you decide to participate in the Congress?
The IFSCC congress is essentially about cosmetic research, it is the link between fundamental and applied research. I wish to continue towards the industrial field after my thesis, so it was a golden opportunity for me!
What was your poster about?
The poster was entitled – "Formulation of Pickering Emulsions: The feasibility of cosmetic formulations and their environmental impacts". First, I wanted to show the feasibility of stabilizing simple and complex emulsions (day cream, body lotion…) with natural solid particles (called Pickering emulsion). Then, in a second step, to predict the environmental impact of these emulsions.
What do you retain from this experiment?
The exchange between scientists of the same field was really interesting, it gives an opening on the future and helped me to project myself more easily. It is also a great opportunity to learn a lot of new things, especially innovations and new trends in cosmetics. In addition to being an important source of learning, it is above all a human adventure! The international congresses allowed me to discover countries I had never been to before, to discover new cultures and to practice my English! Really incredible experiences!
How did the XL-Chem financial support helped you to participate in this congress?
The administrative manager of the PhD students in Le Havre is really great! She guides us, advises us and makes sure that everything goes well (Thanks Audrey!!). XL-Chem, in addition to being a funding, is above all a very interesting opening towards the international. We are pushed to travel and expand our horizons. The benefits are double, for us with the chance to know the international and for them because we take a lot of pleasure to promote XL-Chem.
Do you plan to participate in other conferences before the end of your thesis?
I would like to attend at least one conference where I have an oral communication, whether it is international or not. And who knows, depending on my thesis and my results, maybe I will do others!
Thanks to Aurélie for her feedback!
See you soon for a new article!