GRADUATE SCHOOL OF RESEARCH IN CHEMISTRY
DISCOVER OUR SCHOOL OF CHEMISTRY
The XL-Chem Graduate School of Research's ambitions are becoming an education and research center in molecular chemistry renowned at a European level.
The XL-Chem graduate school of chemistry is part of the "Chemistry and Biology, applied to Health and Well-being" pole of Normandy University. It aims to become one of the best school of chemistry and one of the main actors in Europe for education and research in Organic Synthesis, Polymer Chemistry, Spectrochemistry and Cosmetics.
A high international standard
One of XL-Chem's objectives is training daring chemists capable of seizing opportunities as well as learning modern management concepts and tools, such as Agility, Reactivity, Innovation, Adaptability to change. XL-Chem will thereby reinforce the position of Norman universities in the research field and give its students a quality international profile, by handing them all the required technical and intersectional knowledge they will need in order to manage their future professional life in academic or industrial research fields.
A unique training in chemistry in France
XL-Chem aims to train future managers in the health, cosmetics, speciality chemical industry and sustainable development fields; as well as ensuring the students understand the business environment and culture. In order to do so, the XL-Chem training program, which is unique in France, offers innovative chemistry programs for Master and PhD level students. The program includes training that pushes students to reach excellence, with a high international dimension, as well as a specific training with a focus on entrepreneurship and management, which leads to a complementary certification.
A SCIENTIFIC AND EXCELLENCE PROJECT WITH AN INTERNATIONAL DIMENSION
Normandy, a territory of excellence un chemistry
The XL-Chem Graduate School of Research in chemistry is made up of all the units of medical, molecular and macromolecular chemistry on the Norman territory, which is the second most important area of medicine production in Europe. It collaborates with Norman chemistry sectors and branches of excellence (Polepharma, Cosmetic Valley, Pôle Polymère et Plasturgie…). It relies on the excellence of the research done at the LabEx SynOrg "Organic synthesis of life", as part of the PIA 1 and representing the greatest French laboratory of organic synthesis dedicated to discovery and to the synthesis of new pharmacologically active components, as well as aiming to a better understanding of biology with the help of innovating synthetic technologies for the chemistry of bioconjugates and medicinal imagery.
XL-Chem: a chemistry school with an international opening
The partnerships that take place within the XL-Chem chemistry graduate school program are for the Master level students and the PhD ones, and will give the selected students the opportunity to take part in an innovating cursus abroad, with both training and research at the best level; which will give them the ability to access leading-edge equipment in all partner countries.
This program also reinforces cooperation between researchers from the involved establishments, via the implementation of common research and training projects, such as collaborative research, double degrees, co-supervising of thesis, and also the possibility to provide excellence courses and conferences in English to XL-Chem students in our school of chemistry.
Our research school of chemistry therefore allows for the constitution of a large international network of renowned establishments and universities in the chemistry field.
XL-CHEM'S ASSETS, YOUR SCHOOL OF CHEMISTRY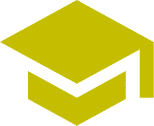 In order to teach these future managers, the XL-Chem school of chemistry offers innovative "à la carte" courses for Master and PhD level students. The program combines training through excellence in research with original certified training in management, entrepreneurship, and project management ; all in adequacy with the students' professional project. They will also benefit from the excellence of the Norman territory in the chemistry field, with the trio formed by the XL-Chem Graduate School of Research – LabEx SynOrg – Carnot I2C Institute which is part of a unique continuum of Education – Research – Transfer/Valorisation at a regional and national level in the chemistry field, with tight relationships with companies. The program will also give students the opportunity to carry out their studies in a pleasant and dynamic way of living on the Norman territory, as well as in a high international dimension with the constitution of a renowned partners network which will boost their fulfillment and success. So, let's discover our best school of chemistry !
OUR SCHOOL OF CHEMISTRY'S NEWS
SUBSCRIBE
TO GET ACCESS TO THE LATEST NEWS OF OUR SCHOOL OF CHEMISTRY,
SUBSCRIBE TO OUR NEWSLETTER
PARTNERS OF OUR SCHOOL OF CHEMISTRY